SEO Web Design That Converts.
Our Latest SEO Web Design Projects
We have more websites in our portfolio. Just reach out to us to see more. We use customer data, website analytics and market research to build you an asset that your company can rely on.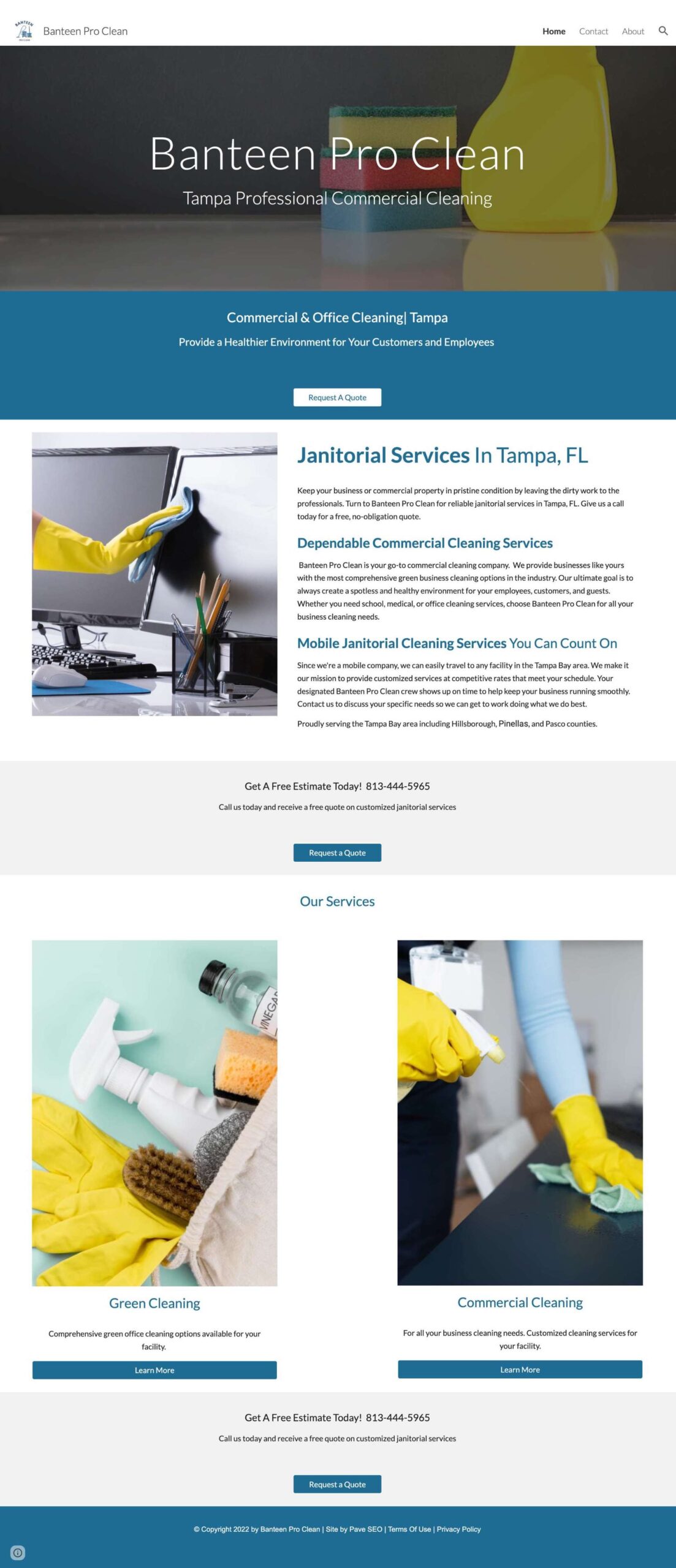 Vanilla Cow Travel Company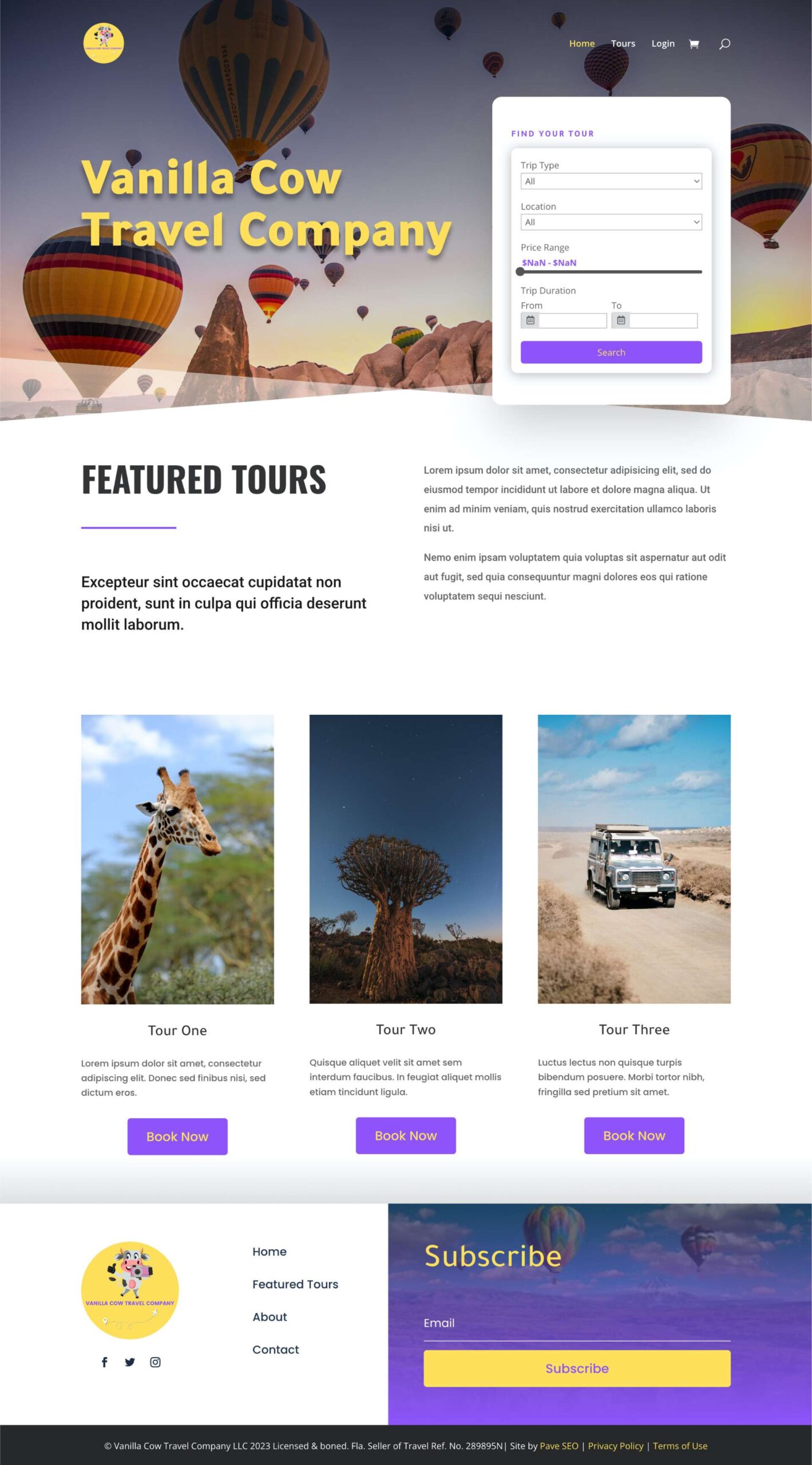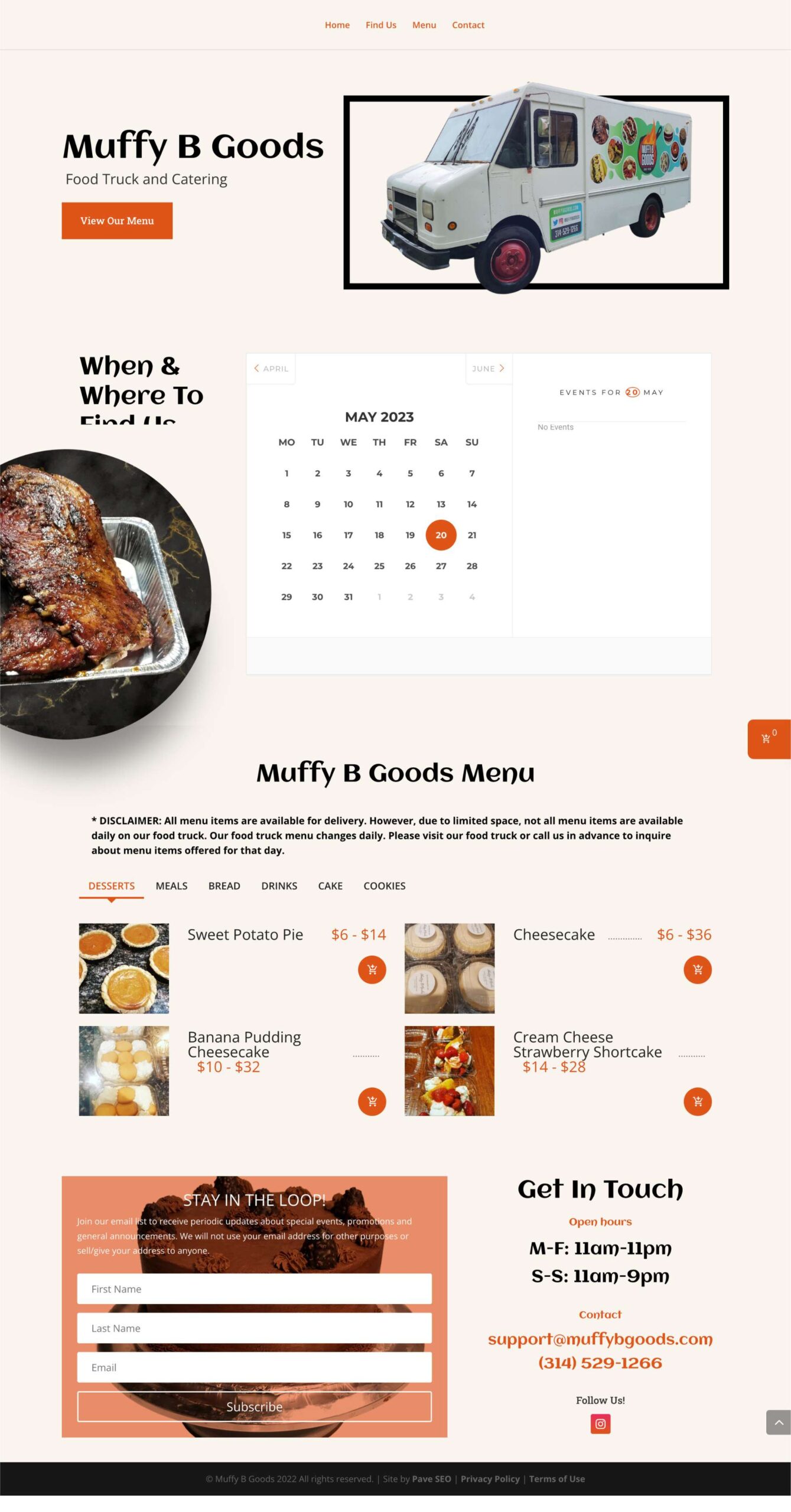 What's Included In Our SEO Web Design Services?

Site planning (UX)
A deep dive into your audience to understand what makes them convert.

SEO optimized from launch
We build you a search engine optimized website from its inception.

Seamless management and launch
You'll receive a project manager to oversee every task and piece of communication. No item falls through the cracks to make sure your website gets build and launched on time.

Conversion focused design
We build conversion-focued websites. We take a look at your competitors, industry best practices, heat maps and analytics to understand the best way to convert visitors to customers. 
Your website is your #1 marketing asset. Let's build something that pops.
Frequently Asked Questions
HOW DOES WEB DESIGN PRICING WORK?
We're not your typical website designers. Because we're an SEO focused agency, we design your website with that in mind. With our SEO web design services, we focus on and handle front end UI, UX, and market research.
During the proposal process, we'll build a scope of work for your website with an estimation of the number of hours needed in order to complete the work.
WE WORK WITH CLIENTS WORLDWIDE.
We service clients is most industries and from all around the globe. We leverage efficient project management platforms that allow us to manage projects in multiple time zones.
WHAT PLATFORMS OR CMS DO YOU WORK WITH?
We work on all platforms (WordPress, Shopify, Magento, WooCommerce, Squarespace) as well as custom developments (HTML, PHP, Ruby). We'll select the best platform for you according to your specific goals and needs that will serve your business best.